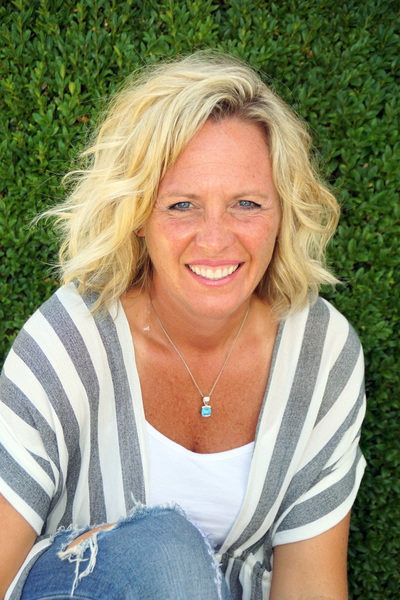 Hello! I'm Abby
I began my journey as a therapist in 2010 where I was a Hospice Social Worker for over 6 years, offering inpatient as well as outpatient care. Working in hospice I counseled many patients and their families through the death and dying stages of life, which strengthened my passion for helping those going through the grieving process. My desire to help others work through difficult stages of life compelled me to become a therapist, and I would be honored to assist you throughout your journey.
My goal as a therapist is to offer a compassionate and completely nonjudgemental environment in which people can gain a sense of hope, become stronger as an individual, and realize that they can get through any circumstance that life presents. We all deserve to live a happy life, and although we cannot control our circumstances, we can control how we work through them. Difficult times can quickly affect every aspect of our lives, but these are the times in which personal growth and true healing can occur. Whether individually, as a couple, or as a family I would love to provide you with a place that offers you the safety needed to grow, heal, and strengthen relationships in times of adversity.
My Approach & Values
I understand just how difficult life can be at times, and I am driven by a passion to help others overcome painful and confusing phases of life. My first and foremost goal for therapy is to provide an atmosphere for the individual to feel comfortable enough to be open, honest and vulnerable; to not feel judged, but listened to. The goal for each session is the person feels they have been heard, appropriate techniques provided, and ideas processed.
Every individual has a unique personal story and background that is directly associated with their emotions. I never lose sight of this and I aim to help people gain a better understanding of their feelings so that they can break free from any emotional bondage and return to living a life of mental and emotional freedom.
My Experience
6 years as a Hospice Social Worker
Individual, couple, and family counseling
Thorough understanding of grieving process
My Education
Masters in Social Work in 2010 from University of Texas at Arlington
Licensed Clinical Social Worker (LCSW)
Licensed Independent Social Worker (LISW)
Specializing in grief, anxiety, depression, and relationship issues
Panic Attacks
Grief and Loss
Life Transitions
Stress Management
Depression and Anxiety
Work and Career Issues
Medical and Health Concerns
Intimacy and Relationship Problems
ADHD/ADD
Family Therapy
Couples Therapy
Stress and Anxiety
Individual Therapy
Telemental Health Services
Parenting and Family Issues
Childhood Behavior Problems
Self Esteem
Family Conflict
Codependency
Spiritual Concerns
Career Counseling
Divorce Adjustment
Someone To Talk To
Adjustment to Serious Medical Illness
Depression
Grief Counseling
Couples Infidelity
Harmful Thoughts
Job Loss or Change
Pet Loss Counseling
Strained Relationships
Isolation and Loneliness
"After meeting with several other therapists and counselors, I chose Abby because she made me feel comfortable talking about what was bothering me. I never felt judged. Appointment flexibility and response time were also above average."
"Abby has been a great person to talk to throughout my journey and I would definitely recommend her to others"
Schedule An Appointment
Click the button below to schedule an appointment with Abby.