Support For Individuals, Couples, & Families
Get professional counseling from a licensed therapist Individual Therapy
Don't hesitate to get the help you need. Working with a trained professional, such as Abby, is a great way to speed up the healing process and get you back to living the life you deserve. Couples Therapy
Abby understands the complexity and importance involved in counseling couples, and makes sure that both parties receive the individual help that they need in order to strengthen the relationship between partners.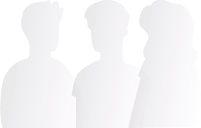 Family Therapy
Taking the step to get treatment as a family is a strong first step towards life-long healing, and Abby is dedicated to offering counseling tailored to the needs of the affected family.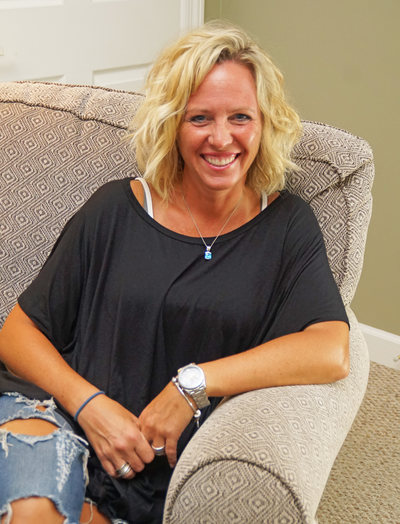 Hello! I'm Abby
Licensed Therapist
I am a Licensed Clinical Social Worker in the Murfreesboro area who enjoys working with adolescents as well as adults and couples. I have seven years experience in Hospice, Palliative Care and the medical field as well as private practice. My main focus is helping patients and their families through difficult life decisions, providing a safe and supportive atmosphere, to help clients explore issues that create strife in their lives
Read More
Stress and anxiety affect countless people and often impact all aspects of everyday life, preventing those affected from living the high quality life they deserve.  Abby is proficient in helping individuals break free from the bondage of stress and anxiety, and helps get them back to living a life of mental freedom.
Read More
In today's society we feel the need to be perfect and please everyone around us. This often results in the feeling that you cannot express your true emotions, which can cause feelings such as loneliness, depression, and can put strain on relationships. Having someone to talk to allows you to open up and obtain the mental and emotional freedom you need to live your happiest life.
Read More
No matter where you are at in life, families are exposed to a wide variety of life issues. Getting counseling as a group is not always easy, but it is an amazing opportunity for growth, healing, and strengthening relationships. Abby understands the importance of dealing with these issues as a family, and helps families work through their difficulties together.
Adjustment To Serious Medical Illness
Read More
A serious medical illness diagnosis is a life altering circumstance that affects not only the diagnosed individual, but also the ones closest to them. Abby is professionally trained in helping those impacted by serious medical illnesses, and offers counseling tailored to their needs.
Read More
Dealing with a major career change is not always easy, and can cause a sense of fear and overwhelming pressure. Abby's experience in helping individuals work through job loss or change allows her to effectively help them remove stress and ultimately find fulfillment once again.
Read More
Working through the darkness of depression is not something you should do alone. Abby understands how depression affects every aspect of a person's life and is professionally trained in helping people overcome the devastating feelings of depression.
Read More
Bereavement and grief consist of many feelings ranging from sadness to anger. Abby recognizes the specific needs of each phase of the grieving process, and has experience in helping others as they travel down this difficult path of dealing with the loss of a loved one.
Read More
When dealing with infidelity within a relationship, couples are often working through a wide range emotions. Seeking help is an accomplishment within itself, and shows that both parties are serious about taking the first step toward saving or improving their relationship.
Read More
Having harmful thoughts is something that is not easy to admit or express to others, and seeking help shows a great amount of strength as in individual. Abby understands the importance if this issue and aims to help individuals work through the root cause of these thoughts so that they can live a life of mental and emotional freedom once again.
Read More
Nobody should live a life consumed by the feeling of loneliness. Abby counsels clients to help them work through these issues so that they no longer have to feel isolated and alone, and helps them get back to a place of peace.
Read More
Relationships play such important roles in our lives, and when these relationships become damaged it can cause a wide array of feelings that often spill over and affect many aspects of our lives. Abby is proficient in helping people mend broken relationships, and ultimately allowing people to reach a place of forgiveness and freedom.
Read More
Abby is professionally trained in pet bereavement counseling. She provides support to help after the loss of your beloved companion animal.
My Approach & Values
I understand just how difficult life can be at times, and I am driven by a passion to help others overcome painful and confusing phases of life. I have an extensive background in helping individuals dealing with grief, adjusting to a serious medical diagnosis, depression, anxiety, stress management, couples therapy, and pet loss counseling.
We all deserve to live a happy life, and although we cannot control our circumstances, we can control how we work through them. My goal is to offer people a compassionate, nonjudgemental, and hopeful environment in which they gain a better understanding of their emotions and ultimately are able to use times of adversity as a time for healing and growth.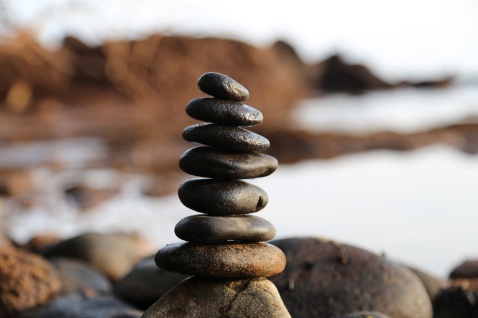 "After meeting with several other therapists and counselors, I chose Abby because she made me feel comfortable talking about what was bothering me. I never felt judged. Appointment flexibility and response time were also above average."
"Abby has been a great person to talk to throughout my journey and I would definitely recommend her to others"
Contact Me
Ask a question or book an appointment below. For emergencies call 911 or visit your nearest hospital
302 E Vine St., Murfreesboro, TN 37130, United States